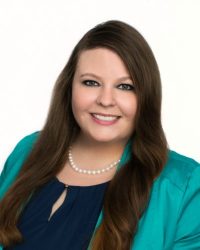 Christine Ann Vick
Escrow Officer
BIO: I started working in title and escrow in 2003 as a second generation escrow officer. Raised in beautiful St. Augustine, Florida, I attended Flagler College where I graduated with honors earning a degree in History and minor in Anthropology. I have deep roots in Florida and the Jacksonville area. I have worked in many aspects of the title and escrow industry and have specialized in RESPA Compliance, Reverse Mortgages, and New Home closings.
My favorite part of being an escrow officer is educating people on the real estate industry and trying to demystify what we do. I feel the right knowledge can empower customers to feel confident about their experiences. I love creating a team atmosphere with every person I work with. I have said it before and I will say it again, we all have the same goal- let's get it closed!
In my free time, I love camping and nature. I can often be found in the woods, a spring, or anywhere with trees and animals.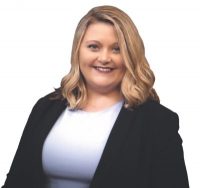 Kinsley A. Vassey
Escrow Assistant
BIO: I grew up in South Carolina where I graduated from the University of South Carolina with my Bachelor's Degree in Psychology and a minor in Criminal Justice. Shortly thereafter, I found myself pursuing a law degree here in Jacksonville, Florida. I am a recent graduate of Florida Coastal School of Law where I received my Juris Doctorate degree with a concentration in Real Estate and Environmental Sustainability. After graduating, I joined the team here at Home Shield Title Services, LLC.
I grew up around real estate as my mother is a real estate appraiser, so I guess it is just in my veins! Real estate is such a multi-faceted and ever-changing industry and I look forward to learning and growing my position here at Home Shield.
In addition to my love of all things real estate, I love spending time with my boyfriend Joe and my shih-tzu Stella. (If you close with me, you get the bonus of seeing pictures of her!) I also enjoy cooking and reading.